The Italian Market
WINE TASTING
SEPTEMBER 28, 2022  6:00 PM
Our monthly tastings are back at The Italian Market.  The September tasting, we will be tasting wines from the Tola winery from Sicily, hosted by Davide Megna of Impero Wine Distributors.  Four wines will be shown:  A white Catarratto and Grillo Blend, an Izolia and Chardonnay blend, and two different Nero D'Avolas.
The cost will be $25 a person.
Light Appetizers will be served along with the wines.
Reservations are needed and there will be a limit to the number of people.
Fill out the form below – OR – call our Wine Manager, Vassie, at 410-224-1330 – OR – email: vhollamon@theitalianmarket.com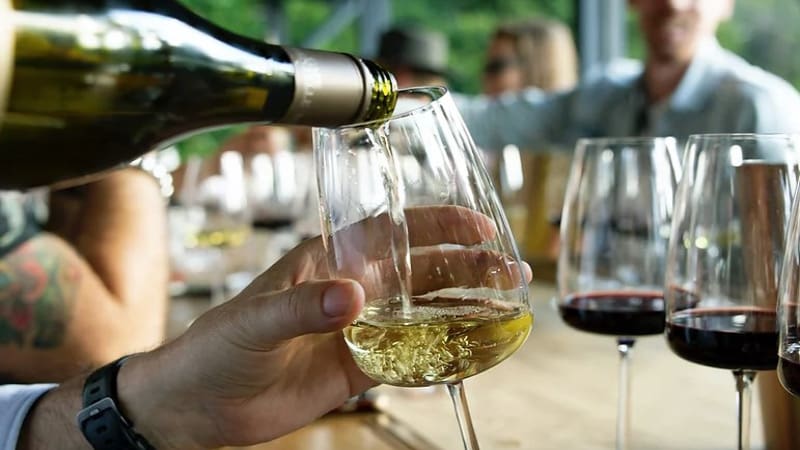 ​Tola Winery, Sicily
Tola's wines are created in respect of nature, from wholly company grapes of which, essentially in the first person and afterwards with the help of a team of experts, the owner takes care. His belief is "the wine is made in the vineyard", everything begins from here and that's why it's important to make a great wine to worry about the plant since his birth. The vineyards of Tola company are located on the Bosco Falconeria estate, at an altitude of about 400 metres above sea level, in one of the most prestigious terroir of Sicily. From there one can see the entire gulf of Castellammare, where the plains beaten by south-east winds and the slight sea breeze give up to the gentle and sunny hills.
The cultivation is espalier, to simple guyot with a density of 4600 plants per hectare, with a vine spacing of 240×90 cm. and an average production of about 2 kg. per plant. Tola wines come from highly selected grapes from native vines such as: Nero d'Avola, Syrah, Grillo, Catarratto, Insolia and from non-authocton vines like Chardonnay, Merlot, Pinot noir. Every wine claims its individuality, paternity of the grape, tells its story and above all has marked distinctive characteristics according to the sicilian winemaking tradition.