Winery of the Month – NOVEMBER 2019
Thanksgiving Wines
For November we are going to focus on wines for Thanksgiving.  Most of the time the recommendations are French Beaujolais or California Pinot Noir.  Very rarely do you hear someone mention Italian wines, so we here at the Italian Market have taken the challenge and are going to recommend only Italian wines. ave it for a great price.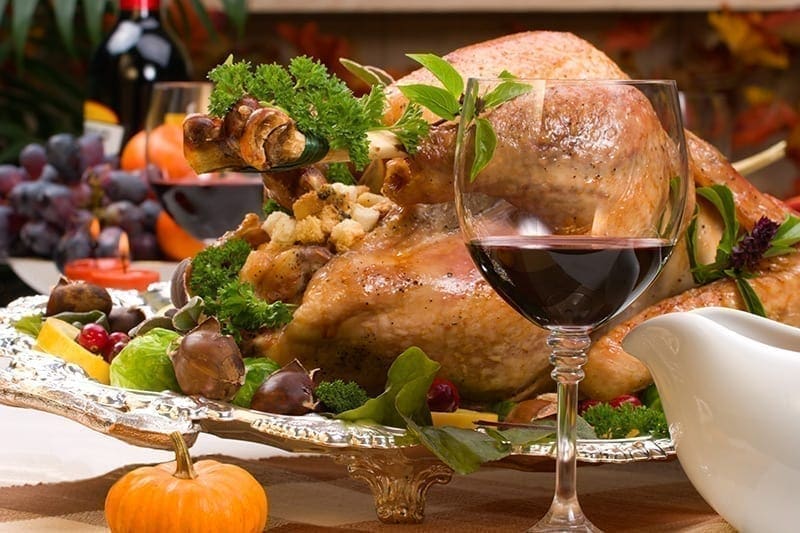 To begin with let's go with Colterenzio Pinot Nero (Regularly $22.99 Sale $17.99).  Pinot Noir is called Pinot Nero in Italy.  The wine is light bodied with nice cherry flavors.  There are also some nice herbily notes as well.  It will pair with both turkey or roast beast.  Pinot noir is about as traditional a Thanksgiving pairing as it comes.  Now let's try something less well known. 
Bastianich Schioppettino (Regularly $19.99 Sale $14.99) is a medium bodied red wine that tends toward floral aromas and red berry flavors.  This one also has some baking spice and pepper which will be nice with the traditional side dishes for the dinner.  Now for a slightly bigger wine. 
Tenute Dettori Renosu Rosso (Regularly $24.99 Sale $18.99) .  This one comes to us from Sardinia.  The grape is grenache, locally known as Cannonau.  Sweet bright red fruit with some nice savory aspects.  This one is made from organically grown fruit, spontaneous fermentations with native yeasts, no barrels, no additions of any kind, also no filtering. 
How about some whites.  Elena Walch makes some fabulous wines in the Alto Adige region of Italy.  Her reds are great and would work here as well but for now we are going to talk about the most famous white thanksgiving pairing, Gewurztraminer. 
Elena Walch Gewurtztraminer (Regularly $26.99 Sale $21.99) with its stone fruits and spice notes goes really well with turkey and all the various side dishes. 
Another white that fits this same mold is Vigneti del Vulture Pipoli Greco Fiano (Regularly $19.99 Sale $14.99) blend.  Pipoli is a medium bodied wine showing both tropical and white fleshed fruit flavors.  It is not the most complicated wine in the world but it has the flavor and acid to stand up to anything you throw at it on Turkey day.
And for the last pick we are going to travel to Tuscany and the town of Montalcino.  Altesino winery is one of the most well respected around.  They were one of the first to shorten aging times by using small oak barrels to age wines in.  This enhances the varietal character and keeps the freshness of the Sangiovese.  Altesino Brunello(Regularly $79.99 Sale $49.99) is mainly cherry and red fruit with a touch of plum.  You will also notice a little bit of pipe tobacco.  It is very good with ham and beef dishes.  We also have it for a great price.