When:
09/16/2022 @ 5:00 PM – 7:00 PM
2022-09-16T17:00:00-04:00
2022-09-16T19:00:00-04:00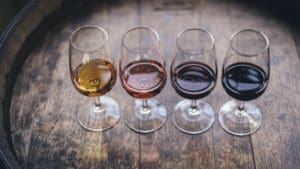 EVERY Friday – 5:00-7:00 pm
It's another classic North vs. South face off folks.  Red and white, light and full bodied, fruity and snappy. These wines run the gamut.
White Aglianico from Basilicata (unique since Aglianco is a red grape).
Torrette from The Valle D'Aosta. Like a wild alpine Pinot Noir.
Frappato from the COS Winery in Sicily. Rich and Exploding with fruit leathery flavors.
A multi vintage blend of Brunello from Montalcino.
Let's taste to see who wins! See ya at the Market.
-The Wine Guy