Welcome to The Italian Market Annapolis
★  NOW OPEN FOR INDOOR DINING  ★
The Restaurant
The Italian Market's chefs use only the finest, freshest ingredients to create their authentic Italian dishes. Our restaurant features the highest grade of Choice and Prime beef, fresh chicken and veal, and off-the-boat seafood specials every weekend and other specials every single day.  Enjoy incredible dishes in a casual atmosphere.
The Store
Browse our store featuring over 300 authentic Italian products from sauces to pastas, as well as specialty items you thought you could only find in Italy.  You can also enjoy our delicacies in your own home, office, or at any private party.
Our Catering
The Italian Market provides complete catering services from our menu.  If you're planning a corporate meeting, birthday, anniversary, holiday party, or any other special event, let us do the cooking.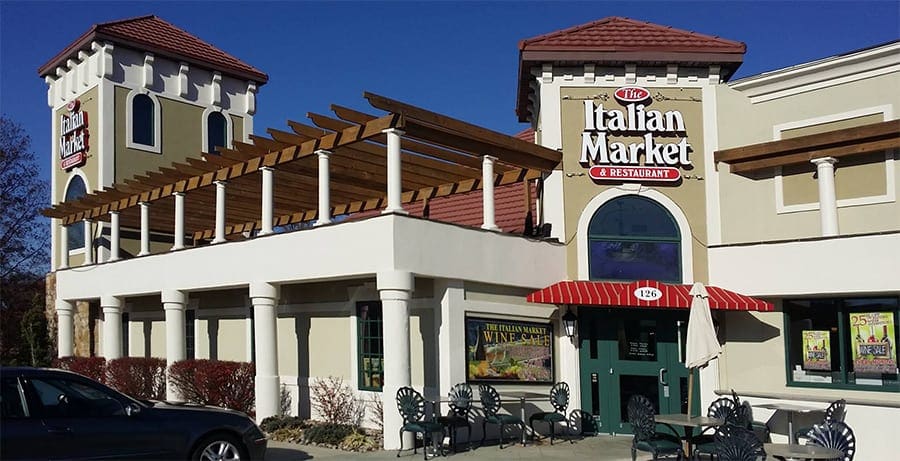 PICKUP WINDOW
We will be open DAILY from 10:00 am to 9:00 pm for Carry-Out Food, Pick Up Food Window, and our Wine-Food Market. 
410-224-1330
WINE DELIVERY OPTIONS
In response to inquiries about food, market items and wine deliveries we are going to try meet this new demand. We can deliver anything that you like from hot food and pizza to market items and wine. To place your order, call us and we will take payment over the phone.
The delivery minimum is $100 dollars. We will try to deliver the hot food at requested times or as soon as possible. Since we have never done this before, we will do our best to meet your requests. We will comply with social distancing with a no-contact delivery by placing all items at your door and ringing the bell. You will not have to sign. We have put a partial inventory of our products on our website. If there is something that you normally get that is not listed, you can ask and we will check to see if we have it in stock.
invisible
Ordering:10 am- 8:30 pm
VIEW MENU: click Continue with Order
then click Order/View Menu
BMORE Lifestyle - The Italian Market